Kashindi:
1. Welcome to Namambe, we are pleased to have you, what came first on your mind, when you heard of Namambe?

Thank you very much. Well, i didn't really have an idea of what it is. But somehow I thought it's a Namibian Organizanisation or something, since it has 'NAM' in it, until I looked it up on internet and learnt it's an online Magazine.
2. Tell us more about yourself (where did you grow up, did you basic education and where you are studying now?
I'm Julia, they say I am kind, they are right. I was born and raised in a Village called Omukoko, which is not so far from Outapi Town. I attended at DAPP Private School and later Canisianum Roman Catholic High School and finally Ruacana High School.
Later on I went to India for further studies, at Jagadguru Sri Shivarathreeshwara University (such a very long name, it took me almost a year to memorise it and say it correctly) Where I studied BSC Environmental Sciences. I am actually done with my studies now and I'm coming back home (does a happy dance)
3. What area of environmental science have you been focusing on?
I should say I focused more on water and Soil, but trust me Environmental Science is broad and it is very much a generalised degree. I had most of the science modules like: Chemistry, Biochemistry, Nano Technology, Toxicology and many others. I believe a degree in this course is just a broad introduction to the key themes of Environmental Science and it allows you to develop the base of Knowledge and skills before you take a generalised approach, blending different areas or choosing to specialise in one the course's branches. I want to specialise in Environmental Geosciences.
4. If you are given the power to change something in Namibia, what would it be and why?

Salary scales. They are too low considering how expensive everything is these days.
5. In your view what would do you think your home region (Omusati) would look like in 50 years, environmental wise. (Taking into consideration that the population of human beings and animals do increase every year and everyone wants to have a mahangu field or cattle post? Possible problems and solutions.

Well, Omusati would be a very developed region. Most of the areas will be covered with modern houses on small plots and very little if any mahangu planting will be happening. Due to increased population there will be a need for better and bigger water treatment facilities, more efficient solid waste management systems, better drainage and storm water management to avoid standing water during the rainy season which can contribute to the spread of diseases.
There will likely be some manufacturing plants and factories and these kinds of establishment usually consume lots of water while producing lots of bad fumes. The region needs to anticipate all this issues and implement policies that help to see to it that the region is developing in a sustainable manner.
6. Who is your role model?

My Mother, who is my teacher, my counsellor, my friend and a reminder of what true love really means, and she is my source of motivation. She is also one strong woman and I just want to be like her!
7. What would you say is the best thing you have learnt from India so far?

The best thing I have learnt is to be my own bestfriend. There were many circumstances in India when I had to depend on my smarts and inner strength for survival. From fighting off monkeys for survival to negotiating with Rickshaw and Cab drivers so they don't charge me much since I am a foreigner. I have also learnt its okay to be different.
9. In your view why is education very important?
It is important because it makes us capable of interpreting things, among other things and makes life easier.
10. Any message for your fellow youth at home?

DO NOT GIVE UP!!
13. What would you like to achieve in the next 5 years?
•     Get a good job
•     Do my masters
•     Buy a Mercedes GLA 200 *smiles*
•     Have other sources of income
14. Do you have any other thing that you would like to share with our reader?
Guys, you can become whatever you want to be in this world. Just work hard!
Thank you so much for your time and contribution.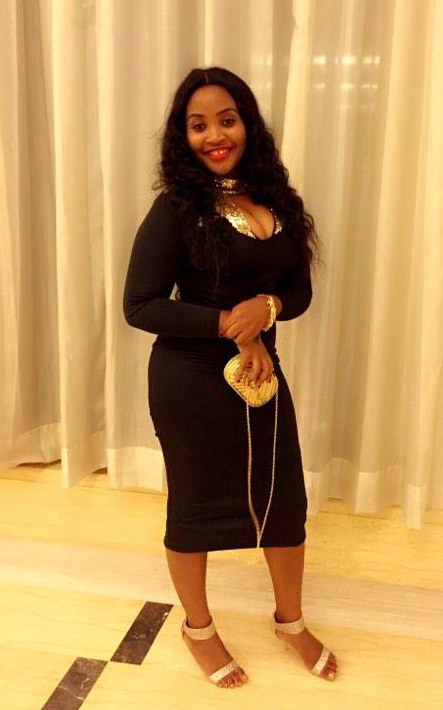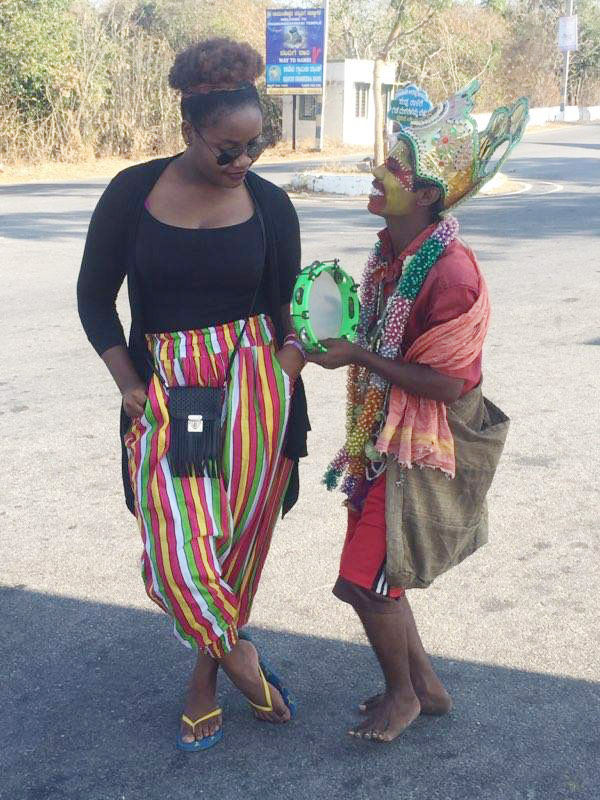 Subscribe to our free newsletter.
Interview posted on 04 April 2023 Tuyeimo welcome to Namambe, I am excited to have you on the Show.  I came across your name both online and offline countless times which made me curious to learn more about you, since the contribution that you are making to society, figuratively speaking is as good as building […]