Kashindi:

1. Welcome to Namambe, how did you manage not to have an African name? 
My pleasure! I have an Oshiwambo name I am not so sure how you have missed it out. My African name is Enghali which is mainly given to male kids that were born during death in the family. Predominantly, it was only my late grandmother Meekulu Faustina Naingo that used to call me by that name and I loved it so much. But I should say I really do not have a problem with anyone calling me with whichever name you prefer.
2. What is your favourite car? 
My favourite car is a white VW Amarok bakkie (I love white cars for some reasons that I do not know) and if it has to be a sedan I would prefer an Audi A4. You know in Oshiwambo tradition a man should buy a bakkie, otherwise your grandparents will not value as a man and I am still stick on that. I promise to make them proud one day and that is just a matter of time now.
3. I am pleased to have you, how did you find us? 

Well, I really can't remember when, but I got to know Namambe when my cousin Mr. Andreas Elombo was interviewed and he introduced it to me.
4. Tell us more about yourself? 

Well, I am David Enghali Gregorius, born to Tate Kunibert Shikongo and Meme Kornelia Muhongo-Shikongo. My father had passed on in 2008, whereas my mother is still alive and well. I am the second youngest in a family of six (6), but my first two (2) elder brothers have different mothers. Unfortunately, one of my brother (our first born) from my mother side passed on long time at the age of six (6) years old as he drowned in well at home, it was sad.  I am unhappy that we do not have even a single sister in our family and I always feel God was unfair. I was born and raised in a village called Oikango – situated just about some thirty (30) kilometres north of Outapi in Omusati region. Growing up in a Christian family (note that I do not anticipate to use this fact to vindicate my Christianity), I strive to live a committed Christian life every day. I am a member of the Catholic Church in Namibia. 
The early years of my education were spent at a school called Onehani Pre-primary School, where I completed grade one (we were the first learners for the school), then I moved to Omwifi combined School for grade 2 – 7. My Junior Secondary School was attended at Mwaala High School, Tsandi constituency from grade 8 – 10. Upon completion of Grade 10, I then transferred to David Sheehama Senior Secondary School in Outapi, where I did both grades 11 and 12. I have been honoured to receive many prizes of best learner throughout at both my three schools where I studied.
For tertiary education, I completed my studies, firstly a National Diploma in Agriculture obtained in 2010 from the University of Namibia Neudamm Campus. Upon completion of my Diploma, I have decided to further my studies for a Bachelor of Science Degree (Honours) in Agriculture specializing in Food Science and Technology, which was obtained in 2014 at the same University. Currently, I am a final year student pursuing a Master of Science (MSc) in Agriculture specializing in Food Microbiology at the University of Namibia.
5. Give us a name of one of your former primary school teacher that you will never forget and give reason thereof? 

Oh yes! I would like to give special thanks to my first teacher Mevrou Monika Katofa-Anghuwo from Onehani Pre-primary School who laid foundation for me. I am really indebted to her because she is the one that began the whole journey of me and helped me to love Mathematics at a very tender age of seven (no-wonder I did not struggle with any mathematic module in my life). Therefore, she is always close to my heart because she is the person that made me who I am today.
6. Do you have any favourite food?

Of course yes, I love Kapana so much, I am sure even if you give me the whole carcass of a cow I will deal with it accordingly (heheheheh).
7. How did you end up studying MSc in Agriculture (Food science and Technology) and what exactly are you studying?

Well, I should say studying MSc in Agriculture was not actually part of my plans, but I was approached by two lecturers from the Department of Food Science and Technology towards completion of my undergraduate studies. Of course, they know what they have seen in me to appoint me from such a huge group. I had two opportunities to study MSc in Food Engineering at the Wageningen University, Netherlands or MSc in Food Microbiology at the University of Namibia which I opted for. The reason I had to relinquish Food Engineering for Microbiology was that I felt unequipped for MSc in Food Engineering since we really had few modules related to engineering, I think I was just scared but I trust myself though.
Briefly, my research is more on the microbiology of pearl millet (mahangu), focuses on identifying, isolating and preserving specific fermenting microorganisms in eendjeke (a by-product of fermented, shredded pearl millet grains used by traditional households as a starter culture to speed up the fermentation process and to improve the flavour of mahangu flour). The main call for the study is that, until today the product (mahangu flour) is highly sought after as the main staple food by all socio-economic groups in the country. However the availability of the pearl millet flour with the typical traditional taste is limited due to the fact that most families no longer follow the traditional way of pearl millet fermentation before milling. Also the traditional recipe for pearl millet fermentation is not known to commercial millers in the country where a substantial number of families in urban set ups buy their mahangu flour. Namib Mills, the biggest commercial miller in Namibia has attempted to supply supermarkets countrywide with unfermented pearl millet flour. Although it still manufactures a limited supply of pearl millet flour known as meme mahangu, the company has expressed dissatisfaction with the low product demand that make this operation uneconomical, largely because the Oshiwambo people want to buy the mahangu flour which is similar or comparable to the traditional one.
Consequently, my work would form the basis for developing a starter culture to produce optimally acceptable pearl millet flour resulting into increased pearl millet processing and consumption in the country. The accessibility of starter cultures to commercial millers such as Namib mills (the biggest commercial miller in Namibia) would increase the availability of the product with high demand on the market contributing to improved job availability, income generation for the local farmers, as well as improved nutrition for the highly sought pearl millet products.
8. Is it a good idea to eat red meat until one gets old? Give reason for or against.

From the healthy perspective view I should say NO it is not a good thing at all! Eating red meat unremittingly for a long time will lead to accretion of high fat, cholesterol and sodium content in the body. Well, of course, people need some dietary fat and cholesterol on a regular basis for energy and to make cellular membranes and certain hormones. However, red meat is relatively high in saturated fat and cholesterol, which increase the risk of cardiovascular diseases such as heart attack and atherosclerosis. High sodium content in the body is also a serious concern because too much leads to high blood pressure and increased risk of stroke and heart failure.
I would thus recommend red meat eaters (my Herero friends) to begin eating moderate or even fewer amounts of red meat as they are aging, since it is significantly healthier than eating similar portions of red meat every day, particularly in terms of lower risk of heart disease, diabetes and stroke. Another option would be fish or vegetables that are sought to have similar or comparable nutrition to that of the red meat.

9. If you finish with your master what else would you like to do? 
Good question indeed. With cognizance of the rich knowledge and expertise gained in Food Science and Technology, all I have planned is to work with research based groups in public sector as well as in local universities, primarily University of Namibia where I was made in order to improve research and human resource capacity building through training. But I am not going to limit myself and stick to my plans, you know in life sometimes things does not go as you plan, thus I had to create a room for other opportunities those that may come my way.
10. You worked as an Assistant Microbiologist Technician at NAMIBIA DAIRIES and some of your duties were to:
Test dairy products before they are released for consumption.
Carry out microbiological analysis
Ensure conformity of incoming and final products
For us to understand this in layman term please take one product as an example and take us through these three functions that you were carrying out during your attachment.

Basically, what I used to do as an assistant microbiologist technician at Namibia Dairies was to collect at least two samples from different bunches of dairy products such as UHT milk, fresh cream, sour cream, buttermilk, Oshikandela (Guava, Strawberry, Pineapple, Mango and Banana), yoghurt, Omaere, etc produced on that specific day and carry out analysis before we release them for consumption.
Well, to elucidate this using one product as an example I would choose omaere, since it is very popularly fed to children. So, what happens is this that after omaere is produced and packed in their cartons, the supervisor from the production area had to bring a sample which is then tested for coliforms, sensory test and evaluation of visual properties. Only when the product (omaere) conforms to the Namibia Dairies specifications will be released for consumption.  If the products are out of specifications we just condemned and dump them.
11. What is your views on Namibians who want to become vegetarians? 

I am strongly supporting them, being a vegetarian it is a paramount choice in one's life. Vegetarian diets are naturally lower in saturated fat, and cholesterol, and higher in plant nutrients than most meat-based diets. Thus vegetarians are believed to have very few risk percentages of dying of heart disease lower than non-vegetarians. Most vegies particularly of bean varieties (Omakunde) contain protease inhibitor, a powerful anticancer compound of which you will not find it in useful quantities in animal based food. One most thing is that eating vegies, grains and fruits will save money as compared to eating meat based products which are highly expensive (Lol, you got to be economical wise).
Ultimately, humans are vegetarian by design. Our flat teeth are perfect for grinding grains and vegetables, not for tearing apart animal flesh. Similarly, our hands are designed for gathering, not for flesh-ripping. Our saliva contains the enzyme alpha-amylase, the sole purpose of which is to digest the complex carbohydrates in plant foods. This enzyme is not found in the saliva of carnivores because they do not consume plant foods. Basically we have all the right apparatus to consume vegetarian products, and none of the right apparatus for flesh foods.
12. If you are given power to change something in Namibia, what would it be? 

Wow, where do I start now? Well, if I am given that power I would want to change our education system, specifically secondary education. I have been and still feeling that there is a vast gap between high school subjects and varsity modules. I would interlink certain percentages of major modules with related high school subjects, to ensure students graduate on time. It saddened me and of course worrisome, when a learner excels in all her/his subjects but spends three years in first year. I mean if you a have a distinction in Mathematics you should be able to obtain a pass rate in the first mathematic module that you are going to do at any university in the world.
13. How would you describe your campus to those who have never been there?

Wow wow wow, my home! I refer Neudamm Campus as my home because I have been here for about eight good years now.
Well, to describe my home I would start with the location. Neudamm Campus is the Agricultural University of Namibia situated about 30 kilometers east on the outskirts of the city of Windhoek, with a magnificent view on a mountainous landscape on the way to Chief Hosea Kutako International Airport and Gobabis.
Its name is said to be derived from the first largest dam called "New Dam" which is just few meters away from the Campus. Today splendid expansions enable our Faculty to currently accommodate 208 Honours Degree students in four hostels on Campus. The Departments of Animal Science, Food Science and Technology, Agricultural Economics and Extension and the newly established Veterinary Medicine are based at Neudamm Campus.
Amongst the multiple tasks within our Faculty, is the issue of income diversification. The following projects and initiatives are taking shape, being improved and are serving as demonstration of agricultural practices to students:
Professional Dairy Production (fresh pasteurized and bottled milk, cream, butter, yogurt, and omaere).
Professional Meat Processing (value is added to meat by processing it in different cuts which is vacuum packed and sold to staff members and students).
Professional Poultry Production (Layer egg production, grading, and packaging) and the envisaged production of Broiler Chickens.
Small scale Vegetable and Rice production – 15 ha of irrigated field crops and plastic green houses.
Income generating project at Neudamm Dam – camping, braai and fishing facilities.
Neudamm Produce Shop at Main Campus, Pionierspark, Windhoek for selling of surplus produce to staff members.
Professional In Vitro Fertilization services, Artificial Insemination and Pregnancy Diagnosis to improve herd production.
Neudamm Campus and Farm certainly live up to the slogan of the Faculty of Agriculture and Natural Resources ‒‒‒ "Training and Research to Feed the Nation". I should share with you that this Campus is renowned for the fact that most leading farmers and well known Agriculturalists in the economy of Namibia received their agricultural training here.
14. Do you have any special message for the young ones? 
All I have to tell the youth is this that, they should wake up, smell the coffee and take their education seriously. Furthering your education is worth all you can give and the sacrifices you must make will not be made in vain! Young people of Namibia you should work hard and always have that eager to make it to the top, because this is the very best ticket you will need to conquer the odds of this world. So, young people of school-going age please stop thinking of jobs, because even older people nearing retirement age are trying to obtain the next possible level of education. To all those that failed grade 12 please do not give up on your life, because you still have ample chances to make it right one day. Failing should not mean it is the end of the world. NO! You got to keep pushing until you exhaust all corners of success.
15. Is there something else you would like to share with us?

Let us make this world a better place at least for the next generation.
Thanks for your time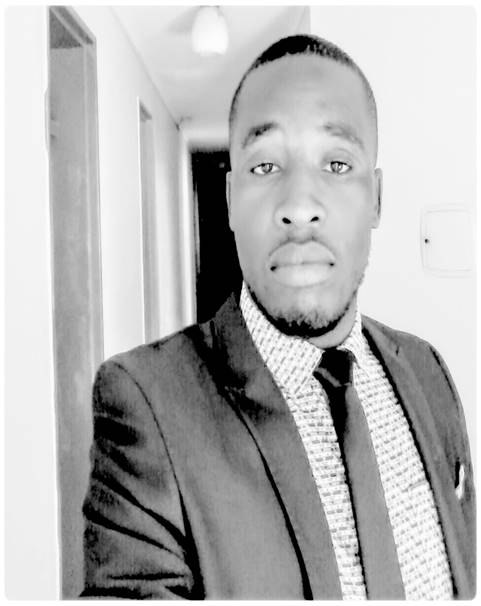 Mr. Gregorius, captured at Neudamm Campus after the church service 2016.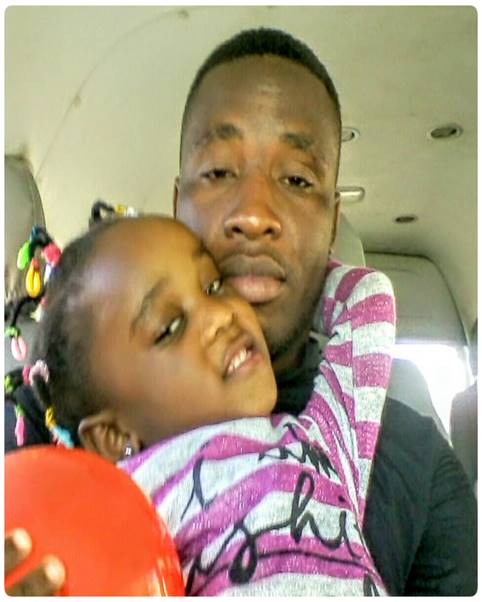 Pictured having some quality time with my daughter Grace 2015.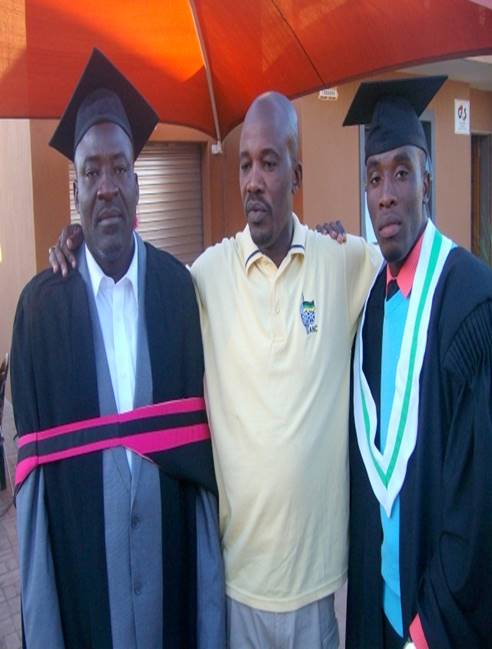 Pictured at home with Mr. Michael Shikongo and Mr. Titus Koto Shikongo
aka Kaizer during my National Diploma in Agriculture party 2010.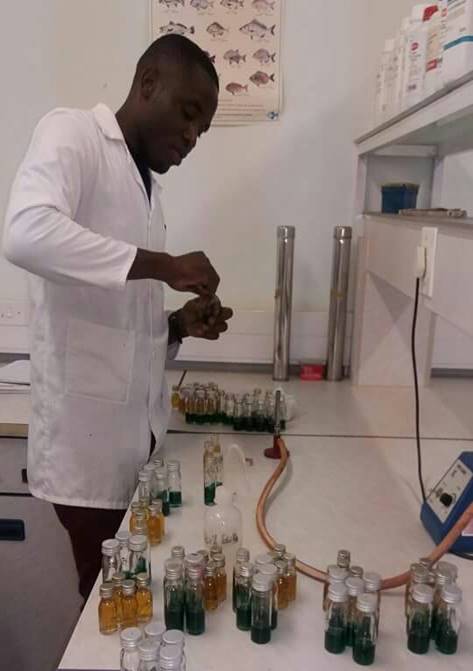 Mr. Gregorius, pictured carrying out some microbiological analysis for his
research 2015.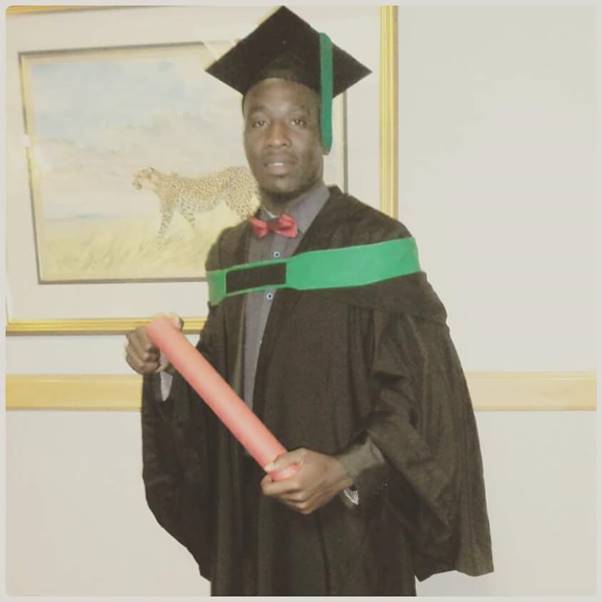 Mr. Gregorius, posing for the photo shortly after graduation 2015.
dgregorius@unam.na
Subscribe to our free newsletter.
Interview posted on 04 April 2023 Tuyeimo welcome to Namambe, I am excited to have you on the Show.  I came across your name both online and offline countless times which made me curious to learn more about you, since the contribution that you are making to society, figuratively speaking is as good as building […]