Kashindi:
I interviewed Mr. Angula to tell us more about himself and his company
1. What is your favourite cell phone?
Sumsung
2. When last did you do you 120km?
I drive it every day when attending to my customers that are  experiencing problem.
3. Tell us more about yourself?
I'm very patient open-minded person who like encourage people to try their best, I was Born 29 years a go, grow up in the Oshikuyu village, north of Oshana Region, the first of the family of three brothers, Benestus Kulawumone Angula was raised by my grandmother.  I did my primary school at IIwiyongo combined school. And I completed my grade 12 at David Sheehama Senior Secondary School in Outapi, later to Windhoek Vocational Training Centre as an Electrician and completed Welding qualification in Swakopmund.
Having responsibility for all of your actions and being a little bit of perfectionism are also my personality traits.
4. I understand you have a registered company? Please tell us what services or product you can offer.
Yes I have a company called B.A Investment CC situated in Ondangwa but we operate all over Namibia and Angola. We offer services such as Electrical Fencing, Gate Automatic, Intercom System, Remote control and Alarm installation.
The company is also offers job attachments to different students.  And we had received a request for internship that some are currently working at different Institute and others are studying abroad, such as Elizabeth was studying Electrical Engineering in Ongwediva Engineering Campus currently she is working for NAMPOWER in Windhoek. And Leena Shilongo was Studying Electrical Engineering from Rundu Vocational Training Centre currently she is fathering her study in China.
This was a good exposure for the company profile. As a young entrepreneur I decide to recruit the grade 10 drop out for train and encourage them to put into practise and go for Vocational training for their preferred trade. Currently one of my ex-employee is working in Windhoek after he obtains his qualification at Kayec Training centre in Ondangwa.
5. Where did you learn all these skills from?
I worked for Homestar Security Company in Windhoek where I did my attachment for two years for electrical. I realize my skills and experience can bring innovation to others. In 2008 i started the B.A Alarm Protection Services enterprise, which is now known as B.A Investment CC with the objectives to make sure people and their properties are safe.
6. How many people have you employed?
The selection criteria for the company are dedicated to trustfulness employees to match with our objectives. Currently Isai Natangwe and Absalom Shimwandi are employed as senior technicians.  Mr. Isai and Shiimwandi were appointed as senior's technician because they committed and have interest in learning and the skills to do the work and the company is planning to send them to further their study. They are the first permanent employees that were trained in the company and currently the company has five Employees, Isai Natangwe,   Absalom Shimwandi senior technicians, Sakaria Werner, Franie Timoteus Assistance technician and Frieda Ingo Administration officer.
7. What would you suggest to those youth who do not have jobs in Namibia?
I advise them according to my life journey, being a entrepreneur it's not difficult they should not wait  to  look for the job, they can create for themselves if they know they can work on their own. Mostly the one that complete their study being home looking for job won't help they should come up with the idea of doing something themselves.
8. Is there anything that you would like to share with us?
Coming from a poor background will make you work hard and improve the life standard of the current situation and only through hard work you can succeed.
10. In which regions do your company operate and how can you be contacted?
We are operating in all 14 regions and at our neighbour country Angola. Currently we are based at Ondangwa in Oshana region.
11. Please provide relevant photos of what you are doing?
Alarm system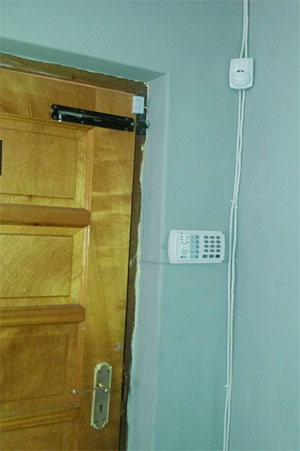 Gate motor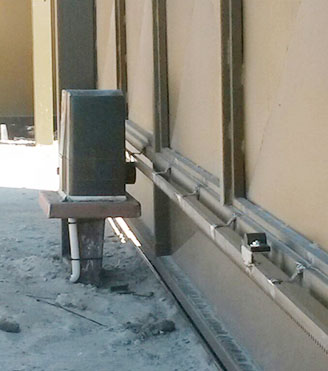 SAMPLE OF OUR INSTALLATIONS
Sample 1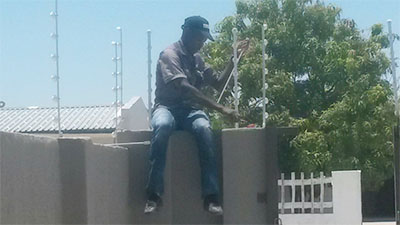 Sample 2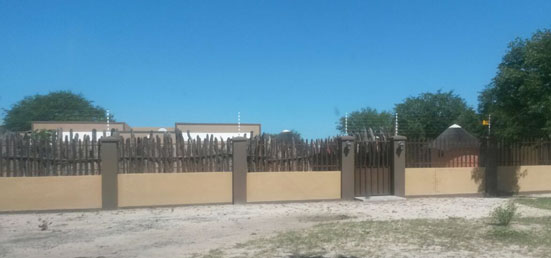 Sample 3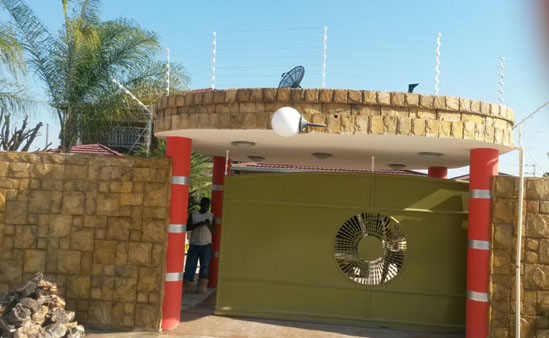 Sample 4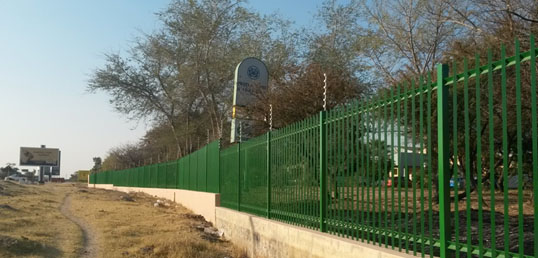 Sample 5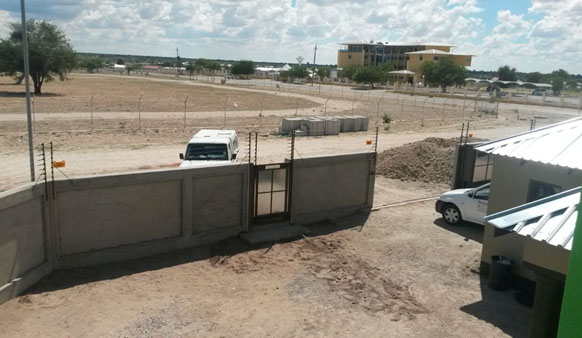 Sample 6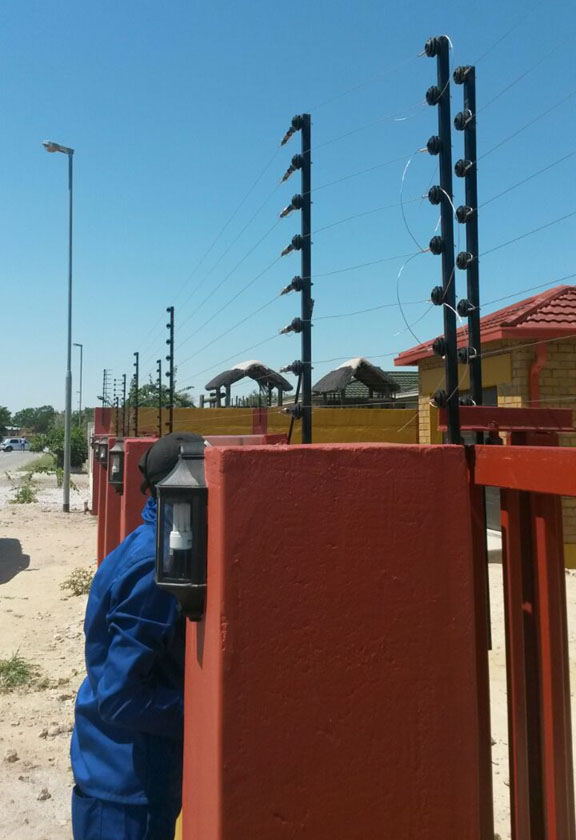 Our professional team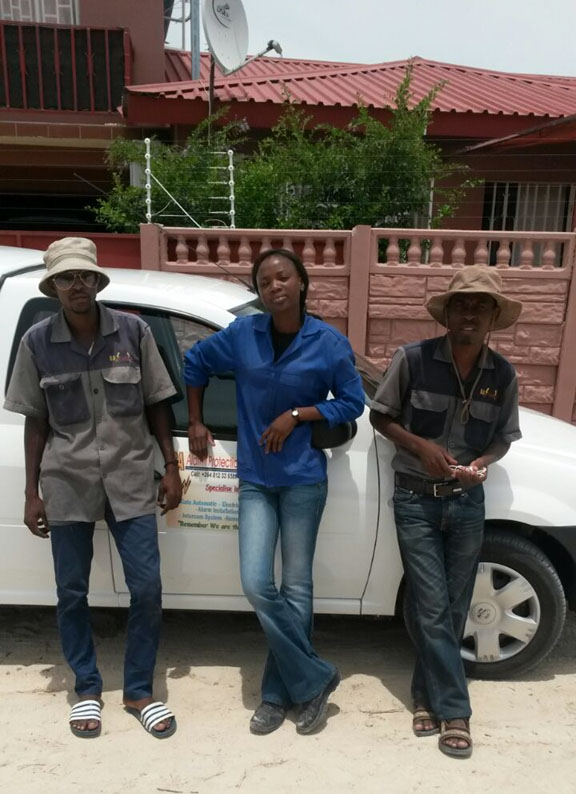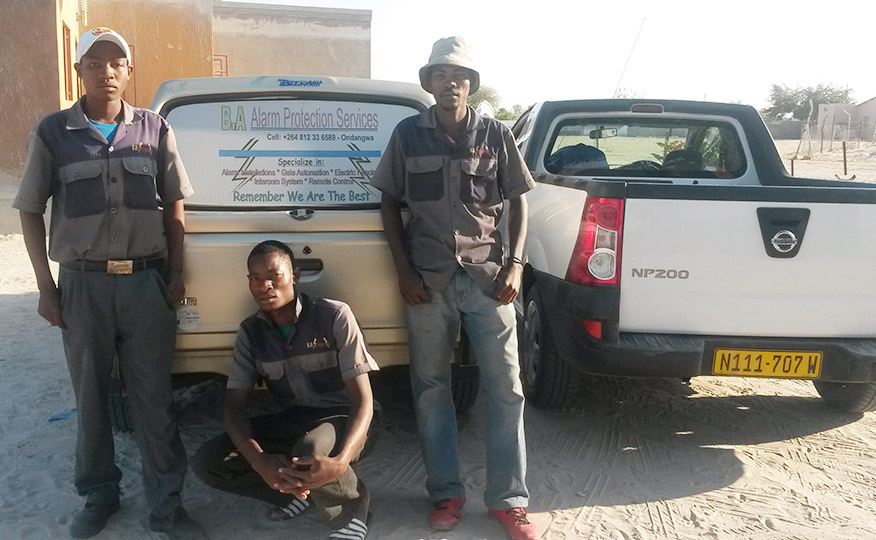 Please check our contact details below.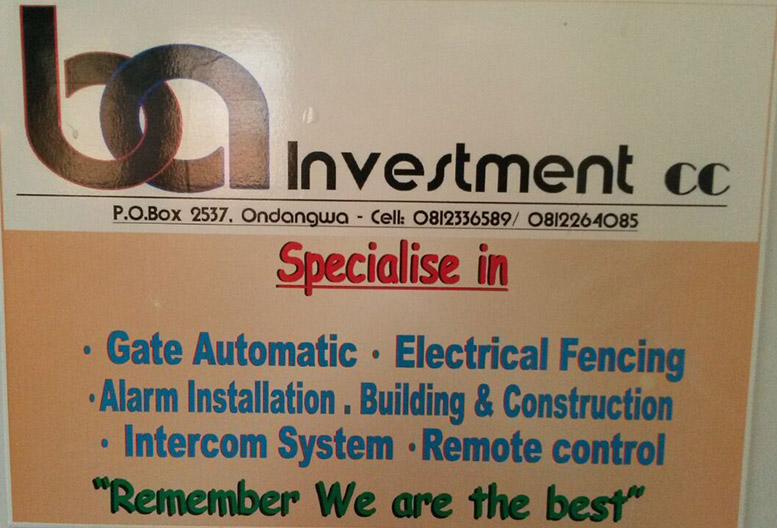 Subscribe to our free newsletter.
Interview posted on 04 April 2023 Tuyeimo welcome to Namambe, I am excited to have you on the Show.  I came across your name both online and offline countless times which made me curious to learn more about you, since the contribution that you are making to society, figuratively speaking is as good as building […]